Of all the different ways to gamble online, sports betting is one of the most popular. It requires making a wager or bet on the potential outcome of a sporting event. Online sports betting combines the chance to make some money through a win while having fun.
Although there is an element of luck involved with online sports betting, it also requires strategy and understanding of the different teams involved. This means that there are plenty of professional gamblers from all over South Africa who are making good money by placing bets on various sports.
The top sports betting site has something for everyone, whether the player is a novice or has built up plenty of experience. With lots of bonuses along the way, a small win could be multiplied for a massive payout. When choosing the online casino sites to experience, you can also look out for live betting and streaming sites that allow you to offer a bet while the action is happening.
1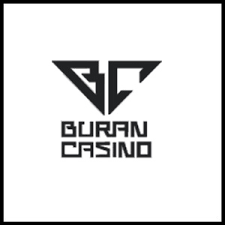 Welcome Bonus
100% up to €500
+ 200 Free Spins
2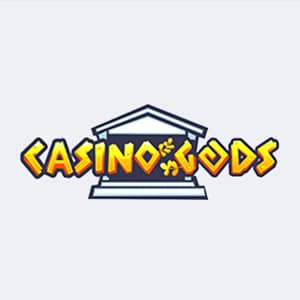 Welcome Bonus
100% up to $1500
+ 300 Free Spins
3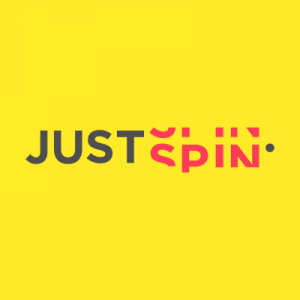 Welcome Bonus
100% up to €500
+ 600 Free Spins
4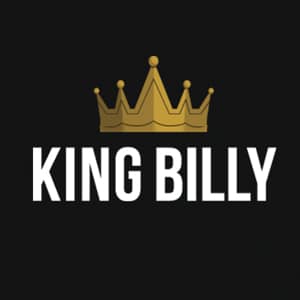 Welcome Bonus
100% up to $1000
+ 200 Free Spins
5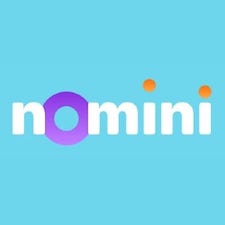 Welcome Bonus
100% up to €500
+ 100 Free Spins
The Most Popular Sports to Bet on in South Africa
Soccer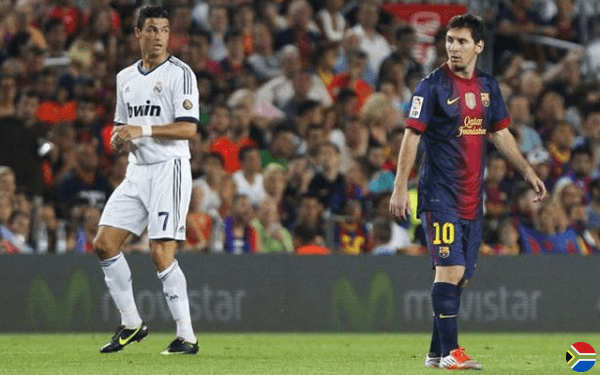 The most popular sport in the world for sports betting online is Soccer, and it also stands as South Africa's favorite betting sport. The top sites will feature the biggest leagues and international tournaments in the world. These include the English Premier League, La Liga, Serie A, Bundesliga, and Ligue 1. There are often extensive wagering options depending on the risk appetite for the gambler.
South Africa soccer betting will often have three types of bet. These include the double chance, draw no bet, and three-way money lines. The three-way money line looks at three potential outcomes: Team A wins, Team B wins, or a tie. Double chance allows for a wager on two possible outcomes. These could be that Team A wins or draws, Team B wins or draws, or Team A or Team B will win. The draw no bet means that you are betting on one of the teams to win the match. If there is a draw, then you get back your money. However, if there is a loss, then you also lose your wager.
American Football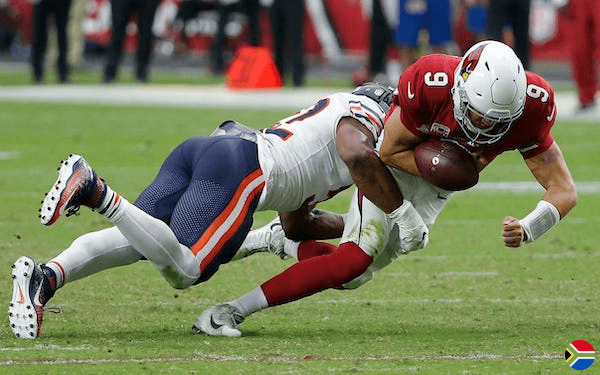 The NFL season creates exciting opportunities for sports gamblers to win big. There are many different ways to wager on NFL games. Game lines are simple, as you choose whether you think Team A or Team B will win. It is also possible to extend this type of bet to include how many points you believe the team will win.
It is also possible to try the props. These are wagers that are made while the game is ongoing. They may or may not be linked to the final result of the game. They include betting on the first team that will score, the number of field goals that shall be kicked during the game, the distance to the longest touchdown, and so on. These are fun bets for players interested in enjoying the game much more than making as much money as possible. However, they can make some great profits as well.
Rugby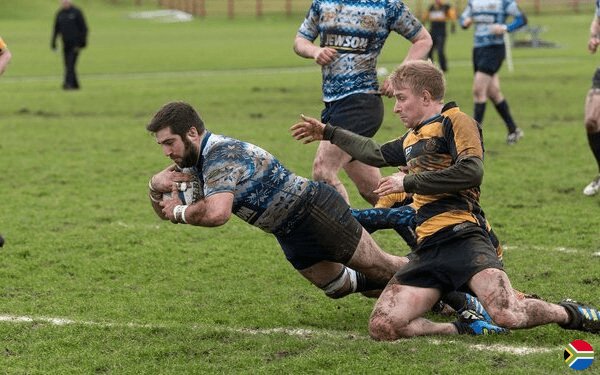 South Africa is famous for its Rugby Union with some of the world's top players, and there are plenty of online betting sites that make betting on rugby possible. The most popular form of betting in rugby is match betting, where a bet is made on whether Team A or Team B will win the game.
For gamblers who are familiar with the game of rugby, handicap betting is a good idea. This allows you to place bets based on the team's strengths, making it much easier to win the bet. This can also help you win something, even if you offer a bet on a weak time with a certain handicap. It is also possible to get during a tournament by making a wager on the team you believe will win. As each tournament has stand out individual players, with rugby betting, you can bet on a specific player achieving a certain number of points.
Horse Racing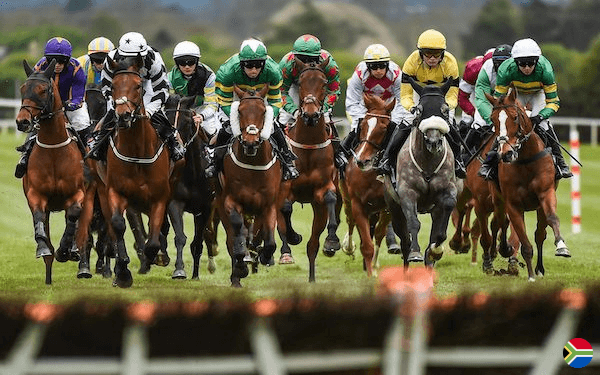 There are several excellent horse racing tracks in South Africa, including Durbanville and Fairview. These help contribute to making horse racing highly popular in South African online sports betting sites. There are daily as well as weekly races.
To place a bet, gamblers can decide whether to bet on a specific horse to win a race, or they can also wager on the first three positions of the race. As well as the direct winners of the race, it is also possible to place a bet on which horse will be the first past the post as an ante-post bet. Ante-post bets are particularly popular when placing bets for international horse races.
Cricket
Cricket is the second most popular sport globally, and in South African online betting, there are plenty of opportunities to make bets on this exciting game. There are both domestic and international games available for placing bets. Cricket games can take a long time, so it is essential to decide whether the bets will be placed on the five-day test cricket, one-day cricket matches, or the shorter one afternoon or evening T20 cricket.
You can offer your bet on a South Africa cricket match outcome, meaning that you bet on either Team A or Team B winning the match. With the test matches, there is a third option, and that is that the match will end in a draw. Betting on certain players is also possible and an attractive way for gamblers familiar with the players' skills. These are known as Man of the Match Bets.
Golf
Golf is a game all about strategy, and that strategy translates to gamblers seeking to bet on the game. Two tournaments stand out as being the most exciting to place bets on. These are the PGA Tour and The European Tour. Other popular tournaments include the US Open, The Masters, The Open Championship, and USPGA.
The main wagers in the game of golf are those placed on the players, specifically betting on which of the players will win the tournament. The more popular the player you choose, the higher you will be required to offer on your wager. Other bets include whether there will be a hole in one, the way that the player showcases their skills, and which golfers will make or miss the cut. These kinds of online betting options are known as golf props and can also be pegged onto a specific player.
Streaming and Live Betting in South Africa
There are many sports betting sites that are created in South Africa for South Africans. Unfortunately, most of these sites do not have live streaming capabilities allowing players to offer their bets in real-time while sporting events are going on. This does not mean that it is not possible to place bets on live streaming sites in South Africa. What players need to do is seek out international bookmakers, particularly the large top betting sites, and enjoy streaming and live betting from these sites.
There are some disadvantages of seeking out these sites. One is that the sites may not accept South African Rand, so you would need to offer your bets in another currency. This also means that you will have to cater for conversion fees where they apply. Otherwise, the international sites work the same as the local sites.
Sports Betting Bonuses & Promotions for South African Players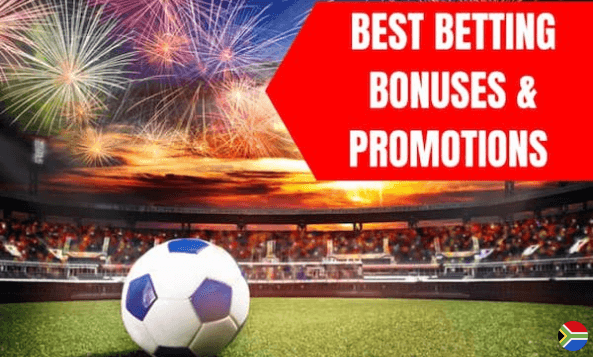 There are plenty of bonuses for players seeking to get a little extra for playing on a sports betting site. These may fall within the following categories: –
Welcome Bonus – This type of bonus will often give the player a 100% match bonus on their first deposit on the betting site. To access this bonus, it is necessary to use a promo code.
Daily Bonus – These are popular bonuses leading up to match or big game days. With this bonus, when you deposit on a specific day of the week, you can get some funds and add to what you have available to bet.
Free Match Bet – With this bonus, you will get one complimentary bet valued at the same stake as the first bet you make.
Free Bet If You Lose – To help new players and those who are inexperienced recover, these bonuses allow for a part of the stake you make to be credited back to the player in the form of free bets.
Money-Back Special – This is a cashback bet where a certain percentage of the total losses incurred are given back to the players as a cashback.
Winning First Bet Bonus – This is a bonus in place for those players who have a high-risk appetite and the courage to take on a big bet when they get started. If they win with this bet, they are also awarded a cash reward.
Refer a Friend – This is a promotion where gamblers can get money in their betting accounts if they share the site with their friend, and the friend opens an account and becomes active on the site. The bonus amounts available range from R25 to $100 for each person that is referred.
Preditor Bonus – This bonus is most commonly associated with soccer, during the Premier League, World Cup, Africa Cup of Nations or other similar tournaments. Rather than a bonus based on who will win, other fun factors such as who will score the first goal, or what minute the first goal will go in are part of the offers. Winning predictions can earn even up to R25,000 for the winner.
The Legality of Sports Betting in South Africa
In South Africa, online sports betting is fully legal. Before you try your luck on the first site that pops up, make sure to check that the site is both licensed and regulated by one of the jurisdictional bodies. Some of the provincial jurisdiction boards that regulate the betting sites in South Africa include:
Eastern Cape Gambling and Betting Board
Gauteng Gambling Board
Free State Gambling and Racing Board
Limpopo Gambling Board
KwaZulu-Natal Gambling and Racing Board
Mpumalanga Gambling Board
Western Cape Gambling and Racing Board
North West Gambling Board
Northern Cape Gambling Board
These licenses are also governed by overarching regulatory bodies nationally as well as internationally. These include the National Gambling Board and the International Association of Gambling Regulators. With these bodies in place, sports betting while online is safe, and you can sure of being able to withdraw your winnings.
FAQ's About Sports Betting in South Africa
Can I make money by betting on sports?
Yes, you can make money though it is worth noting that it is not as simple as playing an online betting games. If you are not careful, you may have high losses. Put in place a strategy that will enable you to know when to stop to improve your chances of winning.
What is live in play betting?
Live in play betting is a type of bet that allows you to offer your wager after the game or event has begun. As the action continues, you can also offer your bets making for an extremely exciting experience.
Can I cancel a wager?
Once you have placed and confirmed your wager, you cannot cancel it. If you make a mistake or change your mind on a bet, you will need to wait for an opportunity to make another bet and take the results as they are.
How do I Claim my Winnings?
The first exciting rush you experience in sports betting is winning your wager. Your next thought will be claiming your win. Across most South Africa sites, your win will automatically be registered with the site, and the amount that you have won will be placed into your sports betting wallet. Note that this may take up to five days. To take it out, you need to find the option that is labeled withdrawal and select it.
When you choose withdrawal, you will have the option of withdrawing the total amount you have won or choosing to withdraw just a portion of your winnings. It is worth noting that, like online gaming casinos, there is a minimum amount available for withdrawal. Depending on the withdrawal method you have chosen, you will be able to access your winnings within three to five days.
Can I withdraw my bonus?
Bonuses on sports betting sites are in place to encourage you to play more and try out games that you may not typically go for when using your own funds. You must read and understand the terms and conditions of the bonus before you choose to make use of it. The rules of withdrawing a bonus will vary from one site to another.
If you receive a bonus, you cannot simply withdraw it and take it as funds. It would be best if you used the bonus. Once you have used the bonus and been fortunate enough to receive some winnings, you will be able to withdraw the winnings that have accumulated in your account because of the bonus. The main conditions to note are that you must bet the full amount of the bonus at minimum odds and fulfill the total number of times stipulated to make a bet.
How long before an event can I place a bet?
The amount of time required to place a bet before an event depends on the actual event. Some events allow you to place a bet while ongoing, and these are the more fun bets on what will happen during play rather than who will win the game. These types of bets will be found in the ante-post bet section on the betting site.
For other bets, particularly those based on who will win or lose a sporting game, the bets need to be made around 2 to three days before the event takes place. You can offer your bets before the first pitch or kick-off with some sports, such as baseball, tennis, football, and basketball. However, in the event of horse racing, it is possible to place a bet on the morning of the event, a few hours before it occurs.
Is it Safe to Play Online?
It is safe to play online in South Africa. The key is to make sure that you choose the right sports betting site, which has been licensed and regulated. To determine which site is best, reading reviews is essential and will indicate whether any site has had a breach of security.
Security extends to the site and the technology used to run the backend, so none of the software is at risk of a breach. For the ultimate safe experience, players can choose to explore sites from big, trusted gaming providers. These are the sites that will ever share your online account or personal information with any third party. In addition to being safe to place bets online, it is also incredibly fun as you can wager on certain aspects of the game and experience the action by streaming live.