The online gambling industry is booming in South Africa. There are not only numerous online casinos and software providers but games. Many of these games are online slots that South Africans love because they are easy to play and win.
In this guide, we share the best online slots you can play in South African Online Casinos and share some tips on finding them. To make light of the choosing process, we've outlined some of the best slots you can find. We have also compiled slot reviews for your benefit.
1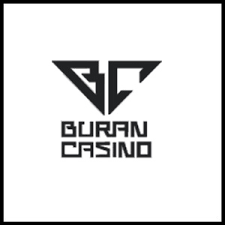 Welcome Bonus
100% up to €500
+ 200 Free Spins
2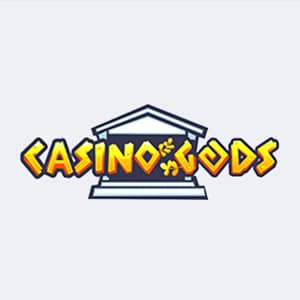 Welcome Bonus
100% up to $1500
+ 300 Free Spins
3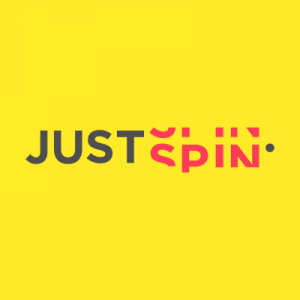 Welcome Bonus
100% up to €500
+ 600 Free Spins
4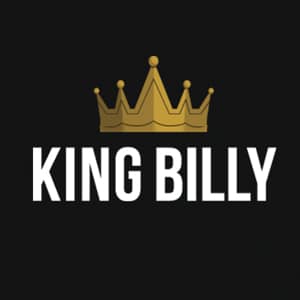 Welcome Bonus
100% up to $1000
+ 200 Free Spins
5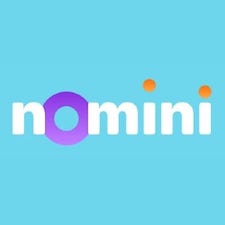 Welcome Bonus
100% up to €500
+ 100 Free Spins
How to Choose the Best Online Slots for South African Players
Online casinos in South Africa offer a range of intriguing and entertaining slot variations and titles. Every game has a distinct theme, story, and features. Therefore, new players are often overwhelmed by the scope of the options available. The engaging animations, vivid graphics, and impeccable sound effects contribute to the entertaining value slots pack.
As online slots gambling enthusiasts, we've put in a lot of time to study slots and have compiled a list of factors you can use to pick the best real money casino games. It'd be easier if you choose online slot machines from our list, but just in case you come across some that aren't featured here, you can use the criteria below.
Factors to Consider When Choosing Online Slots
Payout percentages and volatility
With so many options to consider, you should remember that all real money slot games are made different. When picking the top real money online slot games, the first thing to consider is its RTP (Return to Player Percentage).
The RTP points to the payout percentages the slot is expected to give over several bets or spins. If a slot has a 95% RTP, then you can expect R950 for every R1,000 you wager. It's also important to choose slot machines with a house edge of 4% or even 3% than games with a 10% house advantage.
Note: the above example is just that – an example. Picking a slot games with high RTP doesn't mean that you'll always turn a profit. However, it means that you're less likely to lose all your money.
What about volatility? Well, this slot element reflects how much and how often players can expect to win from casino games online. Other online casinos like Springbok Casino call it variance.
High-volatility slot casino games tend to pay out less often, but when they do, players win substantial amounts. On the flip side, slot casino games with low volatility pay out frequently. But to balance the math, they make smaller payouts.
You can choose either of the two depending on your bankroll and the type of player you are. If you opt for high-volatility slot casino games, you'll require patients and a large bankroll. If you have a smaller bankroll and enjoy getting frequent action, low-volatility slot casino games are ideal for you.
Unfortunately, online slots don't reveal this fact about online slot games. The only way you determine volatility is when you play online slots. Luckily, you don't always have to play online for real money. Many online casinos offer welcome bonuses that new players can use to play for real money without spending a dime.
Number of paylines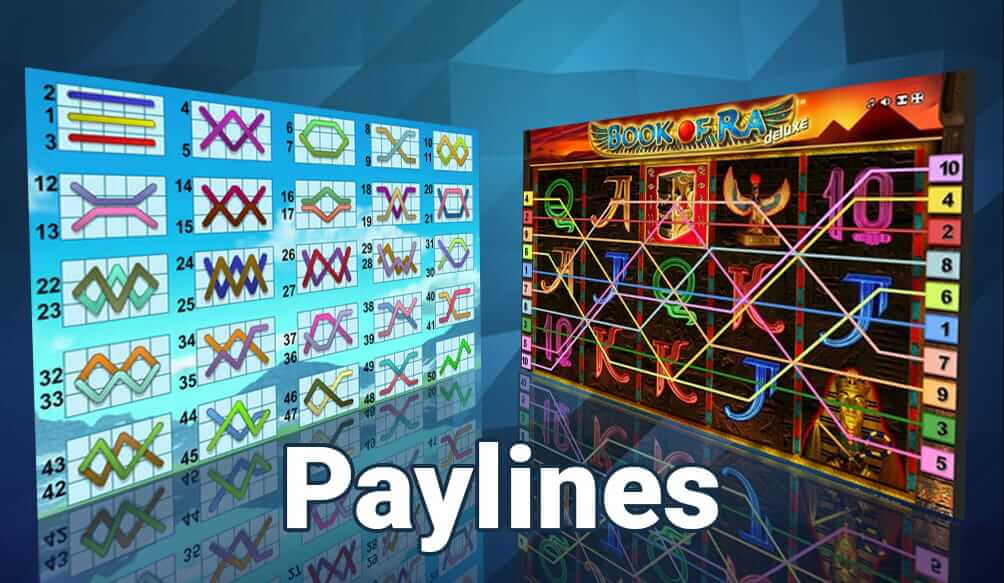 Paylines are some of the basic features of video slots. The number of paylines a video slot has determines how many winning combinations it comes with. We recommend that new players get slots with multiple paylines to increase their odds of winning.
Some slots have fixed paylines, which means that players have to bet on every payline. There are also slot variations that allow players to make slight adjustments and choose which lines they want to activate during their play.
With every line you play, you make a separate wager. If you choose a 25-payline slot, and the coin value is R1, then every spin on the slot will cost R25.
Note: The winning combination only counts when it's on the active paylines. Therefore, it's better to play all paylines, even if it means going with a small coin value. If you don't, you might end up missing out on a great prize.
Progressive Jackpots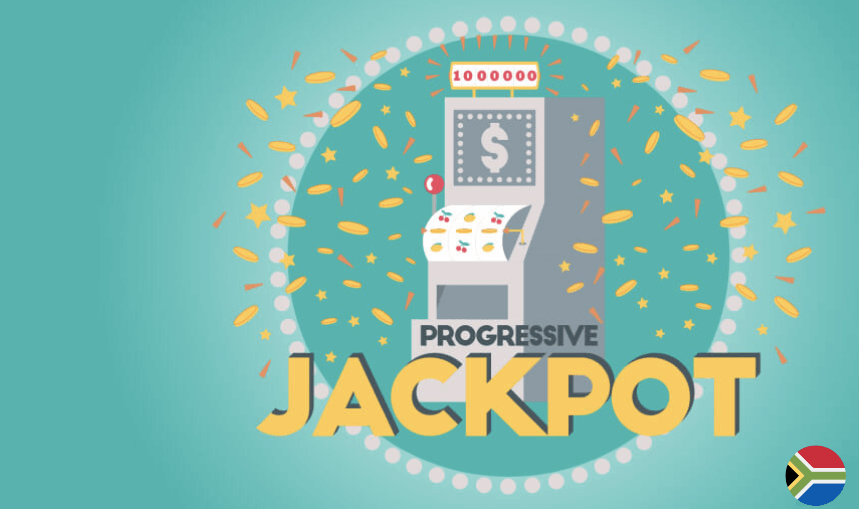 New players love the idea of huge jackpots. With progressive jackpots, the payout amount increases with every spin that players don't win. A percentage of every wager goes to the pot. So naturally, progressive slot jackpots hit millions in many cases.
But there is a catch with these slots. You have to play the maximum bet amount allowed to be in the running for the jackpot prize. To make the game more entertaining while at the same time balancing the chances of a player hitting the jackpot, these mobile casino slot games offer smaller wins. Every time the jackpot hits life-changing amounts, it's a great time to play.
We recommend new players to pick medium and low volatile progressive slots. Some of the popular slots within this category include Thunderstruck II, Iron Man 2, and Mega Fortune.
Bonuses and Free Spins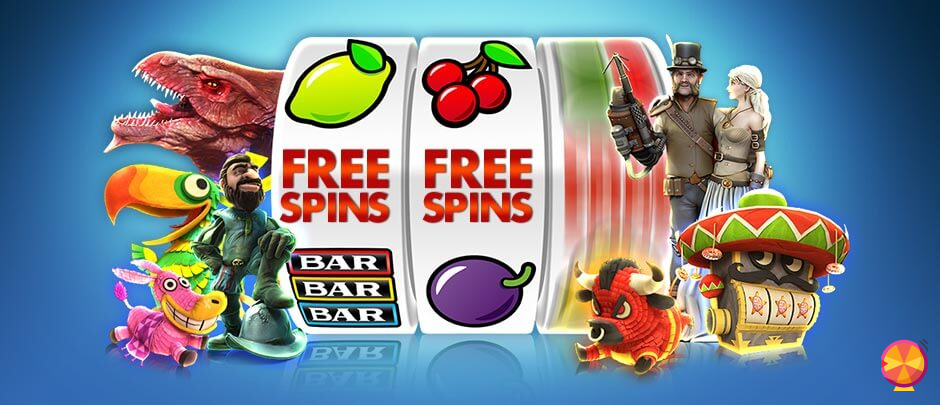 Online casinos are never short on bonuses and promotions for existing and new players. Most reputable online casinos in South Africa offer free spins on selected slots regularly. They do this to provide new players with a chance to generate profits and learn the game without risking real money.
New players will be received onto sites with welcome casino bonuses. They could receive a deposit bonus of, say, a 100% bonus capped at R5,000. This means that an R100 deposit earns you an extra R100 to spend on specific slots.
In other cases, online casinos reward loyal players with reload casino bonuses every time they fun their accounts or use specific payment methods. Often, these percentage bonuses are between 5 and 15% of the deposit amount.
But before you claim the free spins and the welcome package, you should read through the terms and conditions attached to the free spins, bonus, or promotion. These conditions will dictate what you need to do before you withdraw winnings from the bonuses and free spins.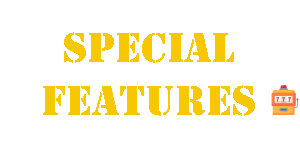 Special Features
Many video slots come with loads of special features that make play even more exciting. The special features are listed in paytables, so always check these out before choosing a slot or placing a bet.
Some special features trigger mini in-games, while some require that you choose different options to win extra prizes. Other online slots like Mega Fortune, offer players a chance to pocket large prizes just by spinning the wheel.
Software developer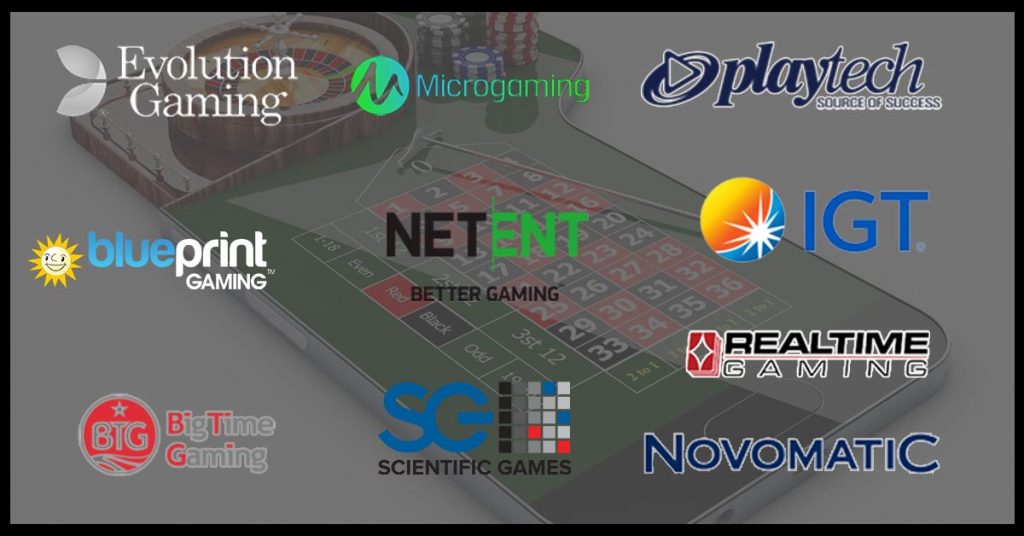 Though this doesn't carry a lot of weight like the other factors, it's still not something you should overlook. We recommend you go for online slots developed by leading gaming software companies like Microgaming, IGT, Betsoft, and NetEnt.
Slots from these companies are not only feature-filled but also impressive when it comes to design. The visuals are often life-like, and their rendering is even more captivating.
Some of the best software developers create online slots inspired by movies, comic series, or TV series. These usually have complex storylines as well.
Main Types of Slots
Classic Slots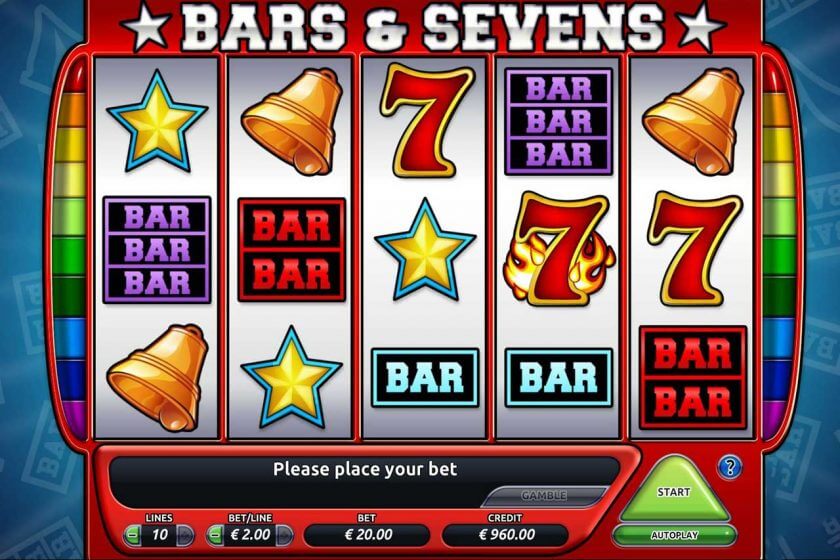 For many people, the term classic evokes thoughts of old and even outdated. But this is not always the case with classic slots. Sure the online gambling industry in South Africa has had some rapid tech advancements that have seen awesome graphics and sounds appear on slots. However, some online slots choose to retain classic looks with undertones of modern technology.
Casino slots are simply 3-reel slots and have between 1 and 5 paylines. They have basic and simple designs, and many people prefer them because they take them back to the first slot machines in land-based casinos. But today, you can find them on South African online casinos.
However, they do not focus on having a lot of special features or player options. But even then, some come with some features and options that make the game a little more modern and enjoyable. When playing, you choose your denomination and click on spin.
Video slots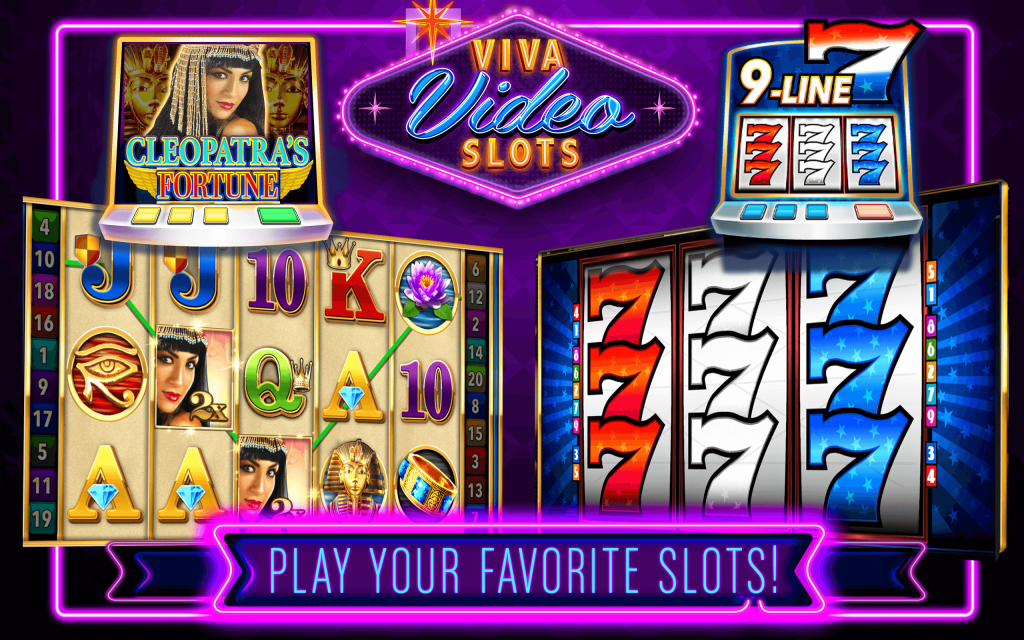 Video slots are mostly 5-reel slots but they also available in other forms as well. You can get video slots with between 1 and 5 paylines or even more. As a new player, you should note that video slots are highly interactive. Heck, many offer extra rounds during the game. These rounds pop up on a second screen and demand that you make some decisions as you proceed.
Many new players love the interaction because it gives them the feeling of making more money since they enjoy a mini-game inside the main game. Video slots are available in two forms; real money and free video slots.
Last but not least, the best video slots have great graphics and engaging storylines.
3D Slots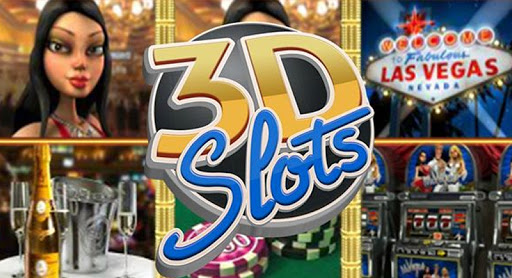 3D slots are simply video slots designed with 3D graphics. But unlike 3D movie shows in theatres, you don't have to wear special 3D glasses to enjoy the effect.
The fact that 3D slots are video slots has got many new players confused. How can we use the same words to explain different things? Well, let's try explaining it differently.
In our interaction with 3D slots and general video slots, we have concluded that all 3D online slots are video slots, but not all video slots are 3D slots. Video graphics is a basic requirement for 3D slots hence the conclusion that all 3D slots are video slots.
When we look back to the creation of the first video slot and compare it to the current video slots, there are definitely some major tech and feature improvements. However, when compared to 3D slots, the intensity of their graphics are somewhat primitive.
Like conventional video slots, 3D online slots have storylines built into the game. You move along the storyline as you play and accomplish some in-game goals to advance to higher levels. Getting players invested in storylines is by far one of the smartest things software providers did with online slot machines.
For instance, if you play 3D slots with a murder mystery theme, you have to unlock three levels to proceed to the next stage. You have to invest a lot of time and money to progress through the stages – but it is fun.
Some of the popular 3D slots include:
• Good Girl or Bad Girl
• Marvel Slots
• Orc vs. Elf
• Robin Hood
Vegas Slots
These are slots that mimic land-based slots – the kind you'd find in Las Vegas. To keep things fair, they have an RNG that randomizes the output. Like other online slots, they also have different themes, which help in keeping things interesting.
Progressive Jackpot Slots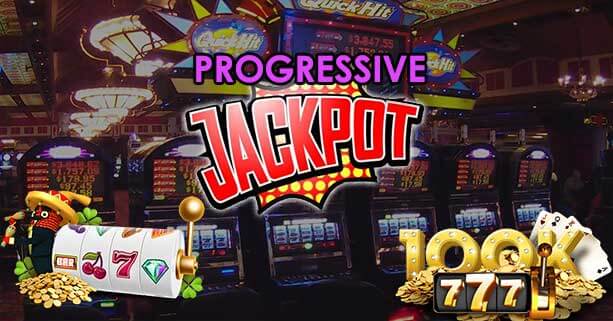 New players can find this type of slot in any established South African online casino. As the name suggests, the slots have a large progressive jackpot prize, which grows with every spin. A small portion of the spin bets goes to the pot until, finally, one lucky player wins the life-changing prize.
After the win, the jackpot accumulates again from a predetermined amount online casinos call a seed. The progressive jackpots are usually linked to individual online slots at one online casino. However, others are shared between several game slot casino operators usinge the same slot software. So basically, there are three types of jackpot games:
• Stand alone
• Linked
• Wide area
Standalone jackpot games are just that – standalone. They are not linked to other online slots but are instead linked to a single slot across South African online casinos. This means that the jackpot prize will only increase when players bet on the specific slot.
For linked progressive jackpot games, several games are linked together and contribute towards the pot. Again, the slot games can be in different online casinos.
Wide area jackpot slots are the most lucrative because their jackpot prize increases fast.
Note: progressive jackpot slots have few regular wins to strike a balance between the potential of a player winning the pot. However, this doesn't mean that your bankroll will drop fast.
All jackpot slots have a jackpot meter that players can use to track the pot's amount at any time. This can be useful since players figure out when is the perfect time to join in on the fun.
Some of the most popular progressive jackpots include:
• Major Millions
• Hall of Gods
• Mega Fortune
Try popular slots for free: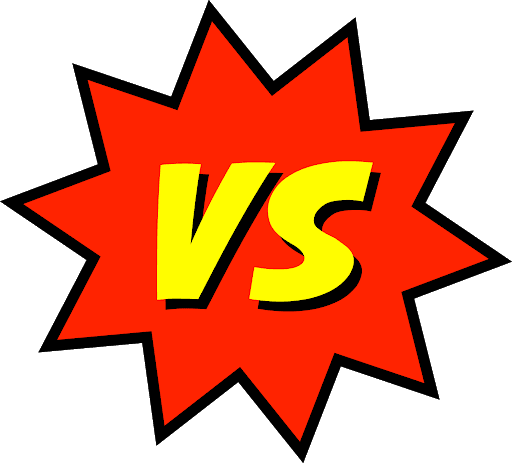 Real Money Slots vs. Free Slots
When playing South Africa online slots, you'll come across two types; online slots for real money and free slot games. Slots for real money is where you have to spend money on every spin, while free casino games are where you have a demo play or the casino slot offers free spins or bonuses to use on the slot machine.
Both real money slots and free slot games have similar process of play. However, they have slight differences.
For one, with real money online slots, you have to fund your account and spend money with every spin. On the upside, you get to win real money too.
With a free slot machine, you receive a bonus amount, which you use to play online slots. You don't have to make an initial deposit. And while in the game mode, you can win some money, you cannot withdraw it (not unless you meet some wagering requirements).
A free online slot has some benefits over a real money slot machine. These include:
You gain experience with free play – they are a great way for a new player to learn the ropes. If you intend to play the best real money slots in South Africa online casinos, you should first learn how to play the game without spending money. This way, you increase your chances of making more money.
Have fun – playing slot games is fun. So the biggest benefit of playing free slots is having fun. After all, free slots offer the same experience as real money slots do.
Don't risk losing cash – free online slots reduce the chances of losing real money. With free online slots, you get to learn the variance and RTP of a slot and use this information to increase your chances of winning.
Online Casino Slot Bonuses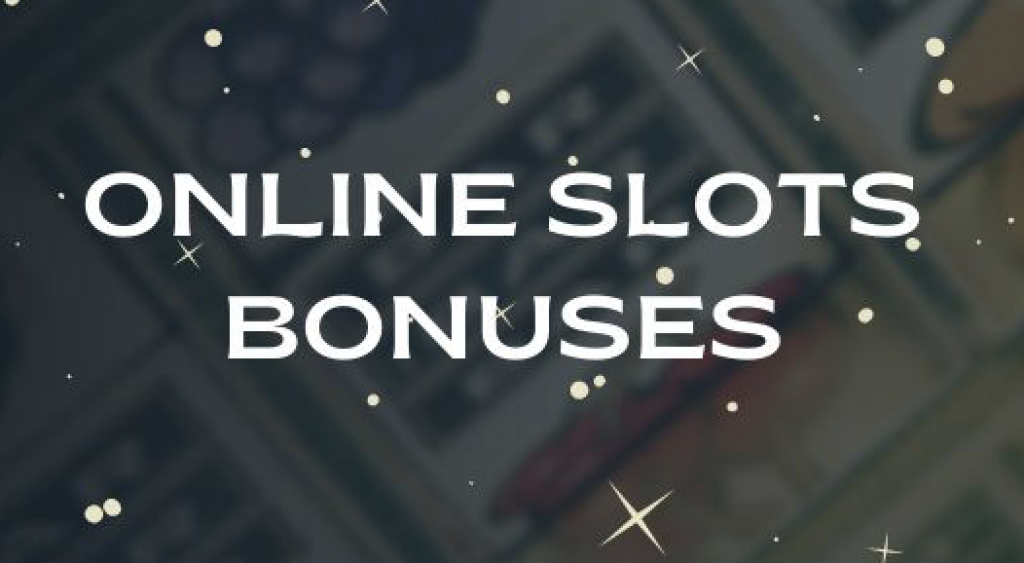 The South African online casino industry is growing fast; hence the competition is getting stiffer by the day. To survive, the best online casinos need to employ new tricks and tactics to get new players onto their platform and retain them over time.
One method real money casinos have found to work wonders over the years is the use of bonuses. There are different types of bonuses, and some are more common than others. These include:
Deposit bonuses – these bonuses are offered to new players when they sign up for the platform. However, to claim the bonus, the new player has to make a deposit, which the real money casino will then match as per their offer.
Cashback loss bonus – South Africa online slots are a game of chance. You never know if you will win some cash or lose it all. So to help you manage your bankroll, the best online casinos offer cashback bonuses to their loyal players. Only players who have lost on their games get this bonus.
Free bets – these are offered to existing and new South African players. Free bet bonuses are by far some of the most common online casino bonuses there are. However, these bonuses can only be used on specific slot games.
Free spins – these are as common as free bets. They are awarded to players before they start playing and, in some instances, during an online slot game. These spins cost nothing, and you get to keep everything you win with them. Often these are attached to VIP programs.
It's great that South African online casinos offer bonuses, but they need to protect their interests and ensure that they don't lose cash in the long run.
To do this, these bonuses come with wagering requirements. This is how these requirements work.
Wagering Requirements
A wagering requirement refers to the number of times you need to play the bonus cash before the South African online casino allows you to withdraw the wins. An online casino bonus comes with several conditions that players need to meet. These include a minimum withdrawal limit and an expiry date for the bonus.
The boring bit about bonuses is learning how to calculate wagering requirements. Luckily, it's easy.
If you come across a South Africa online casino, that rewards you with an R5000 bonus when you make an R100 deposit with a 30x wagering requirement, the bonus's value will be calculated as follows.
R5, 000 (South Africa casino bonus) x 30 (wagering requirements) = R15, 000.
You will have to wager R15, 000 before you can withdraw the wins from the welcome bonuses.
Online Gambling Slots – Quick Tips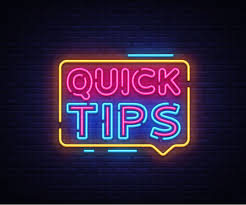 Aim for smaller jackpots
Generally, real money slots with small jackpots are usually easier to win. As such, it increases your chances of walking away with big money.
Online casino slots with big jackpots can dishearten you in the short term. Usually, online slots for real money take many play hours to build life-changing jackpots, which means your chances of winning are low.
Try the classic slots
For new South African players, it's advisable to start playing classic games first. Familiarize yourself with gambling using these slots for real money before you proceed to more advanced real money slot machine games.
Allow yourself some time with these games, and don't feel any pressure to move forward. Remember you are only in competition with yourself so pace yourself.
Check out available bonus rounds
After finding the perfect online slot, it's time to learn how to activate the bonus rounds on South Africa onliine casinos and how to use them to your advantage. Compared to regular games, 3D slots and themed online slots for real money are more likely to offer wins courtesy of their bonus rounds.
Choose Safe Casinos to Play
if you want to play slot games only choose safe casino sites. Even the best online slots are based on chance, and the online casinos have an advantage in all games. But even then, you need to ensure that the online slot is fair. Fairness comes in the use of RNG software and is licensed by authority bodies in the industry.
Online Casino Slots – Conclusion
Playing a real money online slot is fun. However, to have the best experience, you need to understand how they work and learn how to choose the best online slots from the sea of options. We have done the heavy lifting and provide you with some of the best slot games. Consider these best real money online slots in South Africa before looking into other slot machines. And if you come across some casino slots on slot reviews that aren't on our list, use this guide to vet them and determine if they are good for you.