Are you looking to learn about online gambling in the Republic of South Africa? Or perhaps you are just on holiday in the rainbow nation and want to play your favourite casino games. Gone are the days when casino games were a preserve of traditional casinos. Thanks to online casinos, players connect with thousands of other players worldwide to gamble in virtual casino rooms.
So, how does the South African online gambling legal and regulatory landscape look? What the available forms of gambling in SA? Does the country permit them, and is there a lacuna in law that allows offshore gambling? Get the answers to all these and other frequently asked questions in this comprehensive guide to Online Gambling in South Africa.
1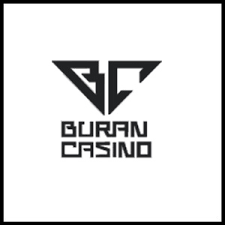 Welcome Bonus
100% up to €500
+ 200 Free Spins
2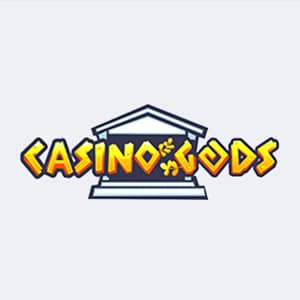 Welcome Bonus
100% up to $1500
+ 300 Free Spins
3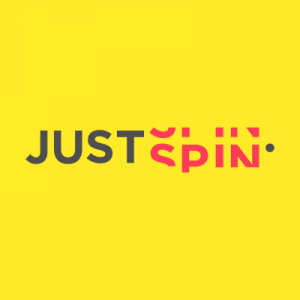 Welcome Bonus
100% up to €500
+ 600 Free Spins
4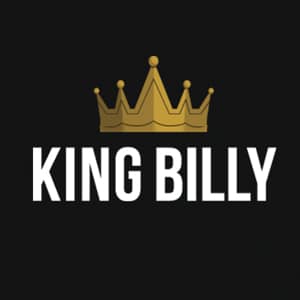 Welcome Bonus
100% up to $1000
+ 200 Free Spins
5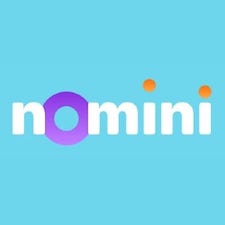 Welcome Bonus
100% up to €500
+ 100 Free Spins
Gambling in South Africa – Overview
Through the National Gambling Act 2004 and the National Gambling Amendment Act 2008, the legislators banned and further spelled it in writing that online gambling is illegal within the country's borders.
But as it's the case in many countries, it's difficult to ban online gambling successfully. Plenty of South Africans still enjoy the services and quality games from some online gambling sites.
Besides, the South African online gambling laws target online casinos, not individual players. In short, you don't get arrested for gambling online.

Online Gambling Guide for South African Players
While online casinos in the country are illegal, there is a lacuna in the law that enables playing at online casinos and participating in other gambling activities over the internet. We guide you on how to go about it.
Types of Gambling in South Africa
South Africa legalized land-based casino gambling around 1994. Currently, there are at least 59 legal gaming facilities open to gamblers.
You'll also find sports betting parlours and horse racing tracks where punters wager on sports and horseracing, respectively.
Even though there are no locally licensed casinos in the country, players access these options for real money at offshore online casinos accepting wagers in South African rand.
Let's look at the available types of gambling in detail.
a)Online Casino Gaming in South Africa
While the African country has many brick-and-mortar casinos in the continent, there's confusion about playing SA online casino games like blackjack, baccarat, roulette, and slots.
Like it happens in most parts of the world, South Africa's online gambling remains a tug of war for the authorities who are stuck between protecting its citizens from rogue casino sites or controlling gambling problems and letting their citizens enjoy online gambling.
In other words, people want to and are participating in internet casino gaming, but the government doesn't know how to handle it. So, as a SA casino player or a resident, you won't find any locally licensed online casino. However, you can access real money online casino games on Rand through reputable international casinos with operations in the country.
Online slots are by far the most popular internet casino game in SA, whether on PC or mobile. There hundreds of both 3 and 5 reel slots. Also, casino classics, including table games like blackjack, roulette, and craps, have a significant following.
Live casino games have also gained traction as they allow gamers to engage with each other and enjoy the live dealer action. So, you'll find live roulette, blackjack, and baccarat.
b) Sports Betting
Since the South African online casino industry remains rapped in limbo, sports betting serves as the preferred interactive entertainment for players. As mentioned earlier, online sports betting is the only legal online gambling activity in South Africa. Many bookmakers are legit as they hold the requisite local licenses.
c) Daily Fantasy
Daily Fantasy Sports is an internet sports game where players compete against others by assembling imaginary teams with real professional athletes from a particular sports league. Unfortunately, like all igaming activities, save for online sports betting, South Africa deems DFS as illegal.
But since South Africans are big sports fans and DFS is convenient, they find ways to play it from their homes' comfort. Also, there are lots of DFS sites you could visit and join in on the fun.
d) Online Poker
Like DFS and casino games enthusiasts, South African poker lovers can't be held back by old-school laws. Many players settle for poker sites with valid licenses from respected jurisdictions and offer excellent poker game selection and tournaments. Even with the legal impediment, several such online casino sites accept players wagering in South African rand.
e) Lottery
Lottery, though relatively young in the Ubuntu Nation, is a legal fun activity enjoyed by many. Though the government suspended the National Lottery in 2007, in its eighth year of operation, it resumed under ITHUBA.
If you are 18 and over, you can play the lottery online. Buy the tickets or scratch cards, and have fun online. The most common type of lottery is SA Lotto, which you can play online by registering at the Magic Lotto website, deposit the funds, pick your lotto numbers and wait for the draw to see if it's your lucky day.
Gambling Licence & Safety in South Africa
Licencing and regulation remain a top priority when choosing online casino sites. But since most online casinos and gambling platforms don't have local licenses, we insist on sites with valid permits from renowned international regulatory bodies. That's the only way you won't second-guess whether your details are safe and secure or not.
Besides the license, there are other ways to guarantee your safety when gambling online. You must be choosy as to which games you play or what bets you place. The top-rated games give you the best value for your buck. You may not win, but the game should surely entertain you.
How to Spot a Great Product: Games and Bets
Not all beautiful South African online casinos that you see are reputable. Some of them hovering around, disguised among their honest ones, target naïve and unsuspecting players. They offer biased games and may not pay you when you win. Consequently, your search for the right casino product, whether bet or game round, begins with choosing the best online casino.
Nonetheless, for South African players, the internet has created a pool of information. They are now evolving from poorly informed to internet-savvy individuals. Today, their online casino preference is a global platform backed by a reputable multinational corporation, not a loosely regulated entity. Credible agencies tightly regulate these casinos, putting great emphasis on player safety.
For knowledge's sake, the best online casinos and great products meet the following conditions:
Licensed and regulated.
Guarantees player safety and privacy.
It's an accredited software or is provided by a renowned game developer.
If it's a game, it has evidence of the randomness of its results.
The game or bet is as good as the online casino providing it. A reputable casino often provides the details of their RNGs as tested by third parties. Also, it uses accredited game developers, including Microgaming, IGT, RTG, Playtech, Evolution Gaming, and many others.
Best Gambling Bonuses in South Africa
South African online gambling sites continue to compete for customers, albeit the legal challenges. They win players by providing quality, thrilling games and enticing them with amazing free spins bonuses and other goodies. You could win as much as R10 000 free just for joining a casino.
Some of the best gambling bonuses in SA include:
Deposit bonuses – Awarded to you for funding your casino account, e.g., up to R10 000 free 100% match up bonus. It mostly comes as a welcome bonus and may include free spins.
Free Spin Bonuses – Are warded to players as a welcome bonus or VIP bonus, e.g., 50 Free Spins on Stampede slots.
No Deposit Bonus – Also, a welcome bonus. But with this, you don't deposit anything. All you need to do is create your account at a South African Casino, add a payment method, and boom, you get it. It may be cash or free game time.
Cashbacks – A casino may give you back a fraction of your lost funds to use on games, e.g., 10% cashback.
Gambling Sites with the Best Payouts
Casinos have many fun and exciting games, but that's not the only reason people play. They want to win big, as well. And when they do, they want their winnings as quickly as possible. That's why payout rate and speed tops the list of things players consider when selecting casinos.
A payout rate is the percentage of the total amount spent on games by players that the casino pays back to players as winnings. It's usually less than 100%. The remaining percentage is the house edge that ensures the casino stays in business.
So, which casinos pay best? Don't worry much about that! We make sure that you get the right sites, so we have vetted and identified them. Here is the list of the best South African online casinos that you can trust:
1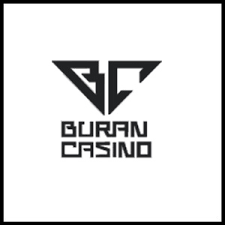 Welcome Bonus
100% up to €500
+ 200 Free Spins
2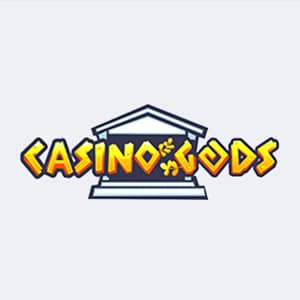 Welcome Bonus
100% up to $1500
+ 300 Free Spins
3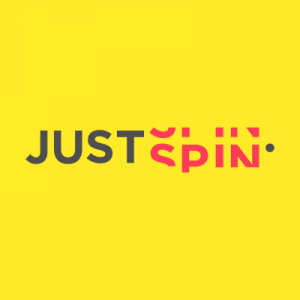 Welcome Bonus
100% up to €500
+ 600 Free Spins
4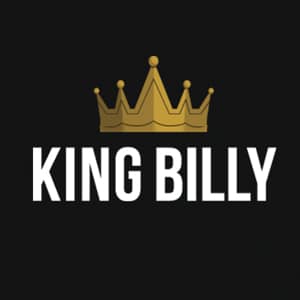 Welcome Bonus
100% up to $1000
+ 200 Free Spins
5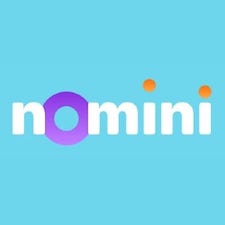 Welcome Bonus
100% up to €500
+ 100 Free Spins
Everyone wants to win a fair sum. But when looking for the best paying casino in South Africa, don't just compare the payout percentages. Look at the payout speeds, as well. Some casinos publish this data, so you won't have trouble finding it. If a casino doesn't, don't bother playing there.
Payment Methods
You have an abundance of online casino payment options at South African casinos. But confusion might arise from this multitude of choices. Which begs the question, what is the best banking option for you?
This section shares the information we've gathered after reviewing the most popular casino banking methods in South Africa. To separate them might quite a hassle for you. But there's nothing that we love more than helping punters make the right choices. So, we've done the legwork for you. Pick the most suitable payment options from these:
Visa and Mastercard – It's challenging to find a casino anywhere globally, South Africa casino not an exception, that doesn't accept them. Deposit using a credit card and pay off later.
Bank Transfer – Electronic transfer between your bank and favourite casino. They remain one of the safest and safest online payment methods. Many SA online casinos accept a wide range of electronic funds transfer options.
EasyEFT – Though. It's a relatively new instant deposit option that's pretty popular with online South African online casinos. It's exclusively available for South Africans as it transfers Rand to an online casino without conversion to other currency.
SID Instant EFT – Exclusively available at South African casino sites and partners with central banks like FNB and Standard Bank.
Wire Transfer – It's a secure online casino payment option but takes between a few hours and five business days, which can be a relatively long time to complete a transaction. It needs a username, bank account number, and IBAN, and the charges are expensive.
E-Wallets – These are digital wallets allowing you to store money and make payments online. They include PayPal, Skrill, Neteller, and ecoPayz. All these options, except PayPal, are available in SA.
Cryptocurrency Options – Some casinos accept digital currencies, but Bitcoin is by far the most popular. Some sites accept altcoins such as BitcoinCash, Litecoin, and Ethereum.
Mobile Phone Money – Many casinos in South Africa allow players to pay by phone. It's a deposit-only option that uses a unique code sent via text message to confirm a transaction. You don't pay until you receive the next bill.
Naturally, each payment of these options has its merits and demerits. Your preferred option ultimately depends on what you seek. For fast withdrawals, settle for an e-wallet like Skrill or Neteller. But if you are hesitant about safety, stick with a credit card. Those who want to hide their gambling activities would go with the anonymity offered by cryptocurrencies.
But regardless of the deposit option you choose, let be at a top-rated South African online casino. Such casinos provide an array of options and an outstanding variety of thrilling games using state-of-the-art software. Besides, some casinos even offer you a jaw-dropping bonus with fair terms for choosing a specific banking option.
Mobile Gambling Apps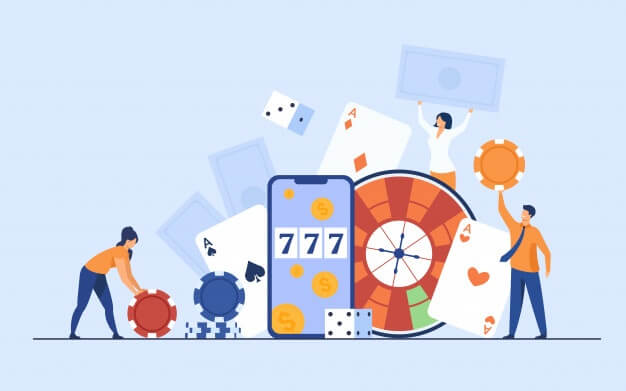 Mobile gambling apps allow the playing of casino games on smartphones. Many excellent games play seamlessly on mobile, delivering an utterly authentic gambling experience on the go.
There are ballooning happy Android and iPhone users who prefer to play casino games on their devices. Some casinos are available on browsers, while others come as mobile apps. It's up to you to separate the wheat from the chuff.
The best mobile apps in the industry come from top-rated casinos, safe ones, with a variety of state-of-the-art games and technology.
Gambling Software
Gambling software is a computer program that relays information that facilitates remote gaming for gambling.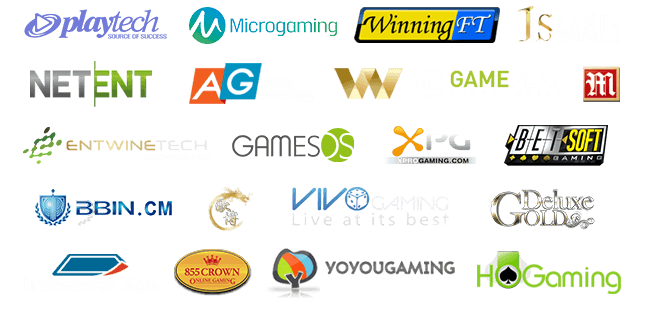 The software includes any gambling specific application used in:
virtual event web pages
bet capture/matching and settlement
random number generation
maintaining gambling records
showing detailed results of games
Here are some of the providers of excellent repute:
Microgaming – Best is known as the pioneer of gambling software developers, celebrated as the first progressive slot machines' creator. Since it began operations in 1994, it has been releasing new games. It has over 800 casino games and 500 variations of casino classics. Its titles include Mega Moolah, Thunderstruck, Avalon, Games of Thrones, Double Exposure Black, and much more.
NetEnt – We celebrate Net Entertainment for its beautiful graphics and unique games. Their originality, innovativeness, and creativity have stood out over the years. It has over 200 games to its names, including some of the best slot casino games, including Guns' N' Roses, Aliens, Gonzo's Quest, Jack Hammer, Blackjack Pro, Jack & Beanstalk, South Park, and Starburst.
Playtech – Since 1999, Playtech has been developing games and accessories for online platforms. Its products include online casinos, sportsbooks, bingo halls, live casinos, and poker rooms. Known platforms using its gambling software are the likes of William Hill, Betfair, Sky, and Bet365, which are available to South African players and residents.
International Gaming Technology (IGT) – Began by providing games for brick and mortar casinos as early as 1971. But with the online casino craze catching on, IGT found its foothold, producing popular game titles like Wheel of Fortune, Ghostbusters, Family Guy, and CSI.
BetSoft – Not quite famous as the rest but curves its niche as the leader in developing 3D slots that have unique ways of randomly awarding bonuses. True Sheriff, Good Girl Bad Girl, At the Copa, and Rook's Revenge are some of its creations.
There are hundreds of gambling software providers delivering quality games to South African players. But the ones mentioned above are the best online casino and gaming software providers on the global stage.
South Africa Online Gambling Laws & Regulations
The real money gambling industry is one of the most tightly regulated. But online gambling took the jurisdictions by surprise. So, many countries, among them South Africa, are playing catch-up in terms of legislation. That's why in South Africa, legal challenges are still at large.
Is Online Gambling Legal in South Africa?
Yes, it is legal, but online casinos remain illegal in Ubuntu Nation.
In 2004, through the National Gambling Act 2004, the South African government banned interactive gambling on broadcasting, data streaming, and online casinos.
Later in 2008, the legislators further spelled it in writing that online gambling is illegal within the borders. However, like it's the case in most countries, no one has ever been arrested for this misdemeanor.
Land-Based Gambling in South Africa
For years, South Africa has had many contentious issues, among the gambling. It was not until 1996 that Nelson Mandela's administration created a new regulatory body that legalized casino gambling and the state lottery.
Today, over 55.9 can enjoy an extensive range of casino games at various brick and mortar casinos spread across the over 1.22 million square kilometers that the southernmost African nation covers.
You can enjoy the games anywhere, from the sandy beaches of Sandy Bay to desert resorts in the heart of the Kalahari. South African casinos have a fantastic selection of real money games that you'll be spoilt for a choice.
Regional Gambling Laws & Differences Between Regions
Gambling laws vary from one region to another. Europe has the laxest gambling laws, while the Middle East has stringent laws. Africa is also home to some of the popular land-based casinos that attract tourists who visit parks during the day and spend their nights playing casino games.
The internet has remained the most challenging space to cover, so online gambling's legality involves a polymeric set of laws. Thus, online gambling laws vary wildly from one region to the next, such that what's legal here and may not be necessarily legal elsewhere. These laws keep changing, further complicating the situation.
Legal Gambling Age
The legal gambling age is 18 in South Africa. Like alcohol, casino games are strictly for adults. So, not everyone can enter a casino and play, be it a traditional or an online casino. You'llTherefore, you'll need to provide identification documents during the registration at a South African casino to prove you are an adult.
Since only offshore online casinos operate in the country, there are even strict age verification procedures to ensure for online casino operators to ensure minors don't fool anyone to play real money casino games.
Responsible Gambling & Addiction Prevention
Gambling should be an entertaining and pleasurable activity, but that's not always the case. It sometimes becomes a problem. People become addicted to playing to forego other essential responsibilities in their lives, causing anguish and suffering and sometimes excluding themselves from their family and friends.
SA has a responsible gambling code of practice that creates a framework to ensure gambling doesn't become a problem but remains a pastime. The code governs how casino identifies and reports suspected cases of gambling problems.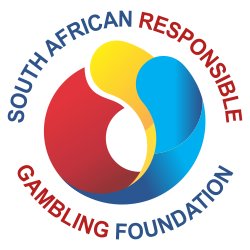 The regulator encourages casinos to include self-exclusion and time and money limit feature. In land-based casinos, they encourage cashing out in cheques and inducement programs.
Anyway, it's your responsibility as the player to ensure that gambling doesn't become a problem in your life. Treat gambling as any other form of entertainment, and you'll enjoy it. As we always say, gamble for pleasure, not under pressure to earn money.
Final Word
For online gambling, real money, South Africa's legal situation remains quite unfriendly. You can still play loads of online casino games, from slots to table games in the country. But you access most of these games from the limited offshore online casinos open to South African natives. So, it would be best if you were choosy as you don't have the leverage of the law when playing at an online casino.
FAQ's About Gambling in South Africa
Is It Safe To Play At Online Casinos & Can I Win Real Money?
Yes, if you play at a reputable casino with its games' RNGs frequently checked, you can win real money without putting your data in danger.
Can I Be Sure These Casinos Are Legit & Will Pay Out?
Yes, ensure that the casino has a license from a known gambling regulator like UKGC, Kahnawake Gambling Commission, Maltese Gambling Authority, and much more. Also, research online to see what other players for real money are saying about the casino.
How Do Online Casino Bonuses Work?
Casino bonuses are incentives like cash, free games, or game time given to South African players by the casino. They reduce the cost of playing while extending your game time, ensuring you get enough games. However, these bonuses are marketing tools to encourage you to stick with a particular provider. As such, they come with a set of conditions called the wagering requirement and may require you to deposit funds to benefit.
I Think I Have A Gambling Problem. What Do I Do?
Reach out to the South African Responsible Gambling Foundation (SARGF) that provides free and confidential treatment and counseling to those with a gambling problem and their immediate family members.